Hudson Valley Center for Cognitive Therapy
The Hudson Valley Center for Cognitive Therapy (HVCCT) is a leading psychotherapy practice in Rockland County, and one of the only dedicated to Cognitive Therapy. Our mission is to provide this highly effective treatment approach for adults, children, adolescents, couples, and families.
Our psychologists specialize in treating the following conditions:
Depression
Anxiety, Worry, Panic Attacks, and Phobias
Social Anxiety
Obsessive Compulsive Disorder (OCD)
Body-Focused Repetitive Behavior (Hair Pulling/Skin Picking)
Stress Related Ailments (Headaches, IBS)
Attention Deficit Hyperactivity Disorder (ADHD)
Sleep Disorders
Relationship, Couples, Marital, and Family Issues
Serving the communities of Rockland, Orange, Westchester, and Bergen counties.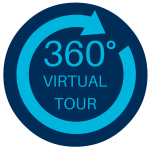 ---
OCD Online Educational Lunch Hour
We are pleased to host an online educational lunch hour for spouses, partners, parents, family, and friends of people who have been affected by Obsessive Compulsive Disorder (OCD). This educational meeting is intended to offer information that will guide family and friends as to how to best support their loved one. This is an online event, and it will be offered the first Monday of each month.